On Veterans Day, Former Troops Speak About Their Lives After The Uniform
To commemorate Veterans Day, the American Homefront Project talked with former service members about their time in the armed forces ... and afterward.
Pamela Richardson, an amputee Army veteran, talks about her injuries, introduces us to her service dog, Buttons, and explains why she would still volunteer, even knowing how things turned out.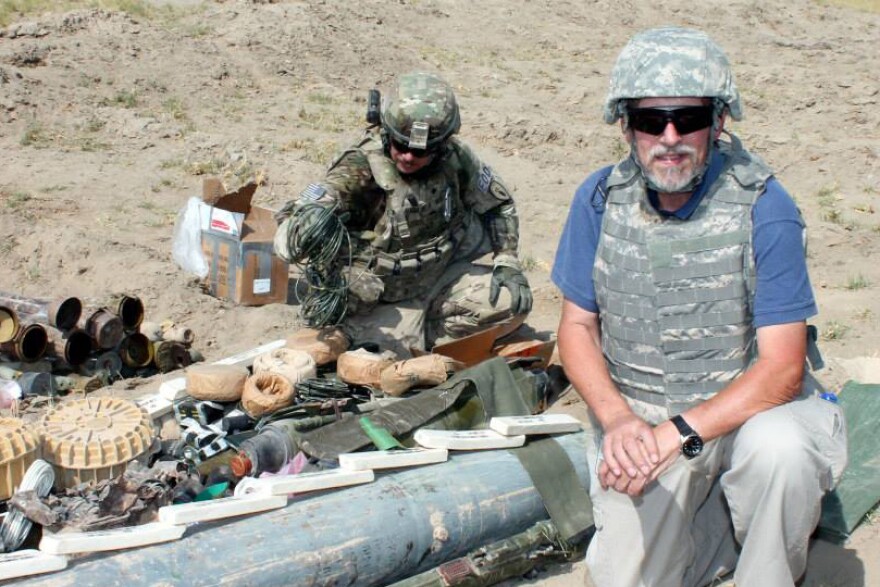 Ed Drohan, a retired Air Force master sergeant who now works in Public Affairs for the VA in Florida, talks about how the concept of service has changed over the past several decades.
ed_drohan_vet_postcard.mp3
Levi Ross is a 57-year-old Navy veteran who often sleeps outside in parks or in emergency shelters. Ross attended a "Stand Down" event at the West Los Angeles VA Medical Center to connect with services. He's one of more than 4,800 homeless veterans in Los Angeles county.
levi_ross_vet_postcard.mp3